St. Louis is arguably one of the most breathtaking Midwestern cities in terms of iconic architecture. From The Loop to The Hill to Forest Park to the Arch grounds, magnificent and classic buildings are all around us. And many of the unique homes that line our historic St. Louis streets feature slate roofs.
There's really nothing else like slate roofing. A natural slate roof is both beautiful and durable and can last upwards of 100 years if properly maintained (yes, even in unpredictable St. Louis weather). And when it comes to slate roofing, St. Louis homeowners need an experienced roofing company they can rely on. Installing and repairing slate requires patience and skill to which not every St. Louis roofing company can lay claim. When you want the job done right and at a fair price, go with the experts at CWC Roofing.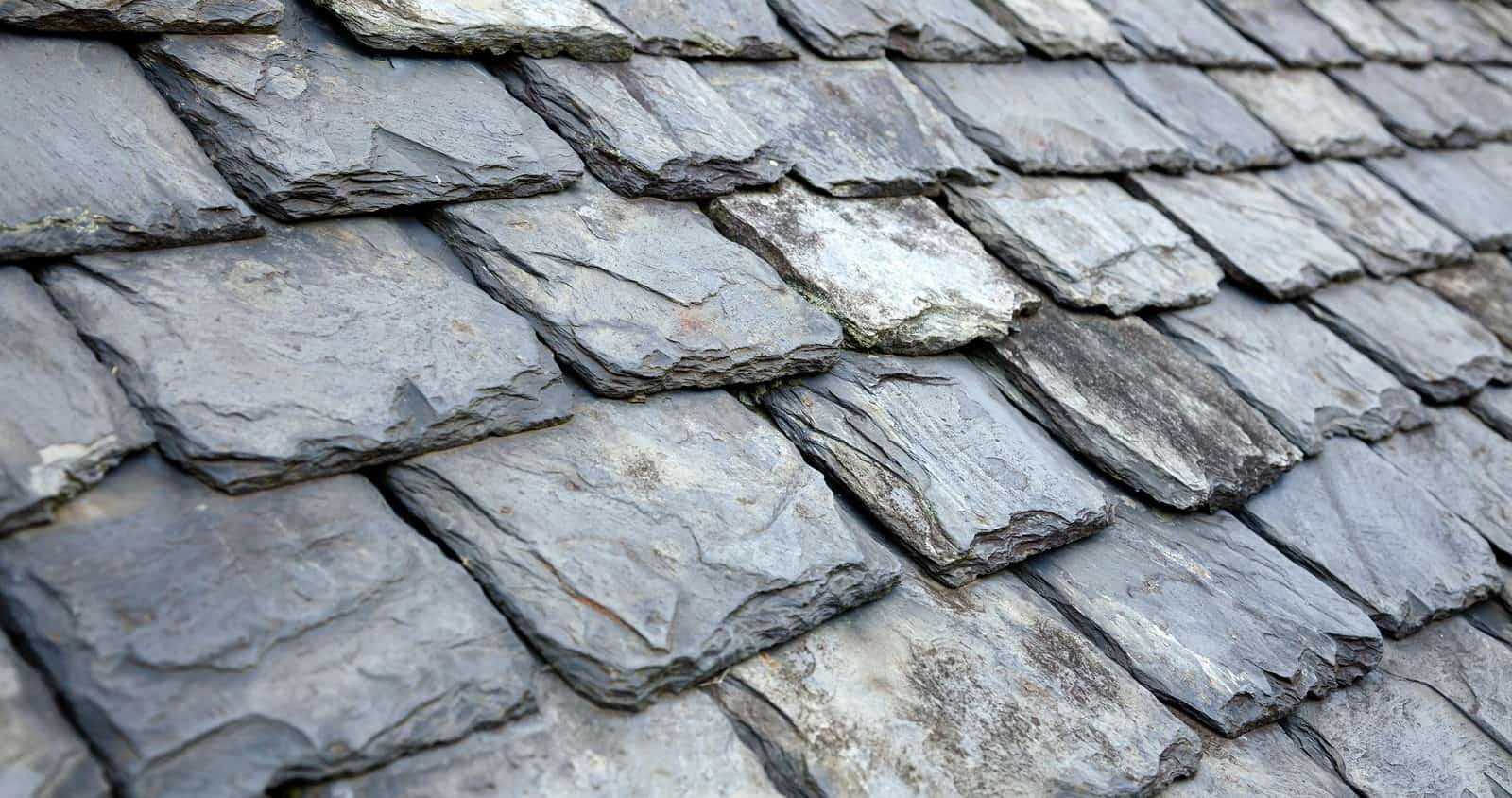 CWC Provides Expert Slate Roof Installation and Repair
Natural slate roofs are as functional as they are unique. They also come with a number of advantages, including:

Energy efficiency
Slate roofs keep your home cool, no matter how high the temperature gets outside. Plus, they have the lowest carbon footprint of just about any roofing material out there.


Durability
Time and compression have made natural slate the hardest material available. This makes it supremely durable. It will still look good, even after years of temperature change and bad weather.


Water resistance
Nothing keeps out the weather like slate roofing.

Longevity
A correctly installed and maintained slate roof can easily last for 100 years.


Attractiveness
Slate roofs come in a variety of colors and custom gradations, so you're sure to find the perfect pattern and style to match your home, whether it's a historic property or a new build.

Slate roof repair or replacement is the right choice for many people in our region.
Would you like to explore the options available to you? We're happy to help!

Let us put our experience to work for you.
Contact us today for more information about the best roofing type for your home.

I worked with Shane to get my church's roof replaced. His price came in under the other roofing companies, by quite a bit. The crew that showed up was respectful, on-time, and much faster than I expected. When the Inspector came out to check the roof for our extended warranty, he told me it was "One of the better looking TPO roofs he had seen," and it should last the church another 25-30 years. Great company, great customer service, and great end product.
I have been working with CWC Roofing and Greg Oeltjen for over 4 years at our Multi Family Developments as well as some personal houses that I own. This company has always done a GREAT Job with every project I have hired then to complete for us Large and Small. Not only has this company done a GREAT Job for us on EVERY Project they have also been the most fair and reasonable vendor I have ever used for Roofing, Siding, & any all Exterior Repair and Replacement projects. I just can not say enough GREAT things about this company !
We've worked with Chris and his team for years for all of our roofing and exterior work. We're real estate investors doing several projects a year and they've consistently had the best pricing, service, and quality we can find. I highly recommend Chris and the CWC team for all of your exterior work. Can't say enough great things about them.
I'm really impressed with this company and the people that represent them. I had a very bad roof replaced here in Naples, FL. The crew worked diligently, efficiently, and cleaned up as best as possible at the end of each day. CWC is so good at what they do that I've been asked countless times from friends and neighbors for a referral. Totally worth it!
We had our roof redone by CWC and they did a great job. Everyone was so professional and they took extreme care to not damage any of our items around our home. They were so polite anytime they needed us to move a vehicle or anything that was in the way. They always let us know when they were going to start working and made sure to clean their mess. I would recommend them to anyone looking for a great company to work on your home.